How To Get Your Business On Top of Google Search
If you search for how to show up on google search, or any other variation on that question, you will get a ton of results. I have looked through nearly all of them and I saw a variety of answers. It was all great advice, and everyone has their own unique method to getting a business on top of google search. 
My method is different from what I have found online, but I have tried my method multiple times and have always seen a successful outcome. Every business I have worked with has became #1 on their local google search results. The method I use is very simple and powerfully effective.
The end results don't appear overnight, but the rapid results do. You will immediately start placing higher on the google search list overnight, and within less than a week you will be at the top.
Not showing up on google search yet?
When you google search your business name, are you showing up anywhere in the results? If the answer is no, I think it's a safe guess that you haven't setup your Google My Business Profile yet. This is the first step to getting your business on google.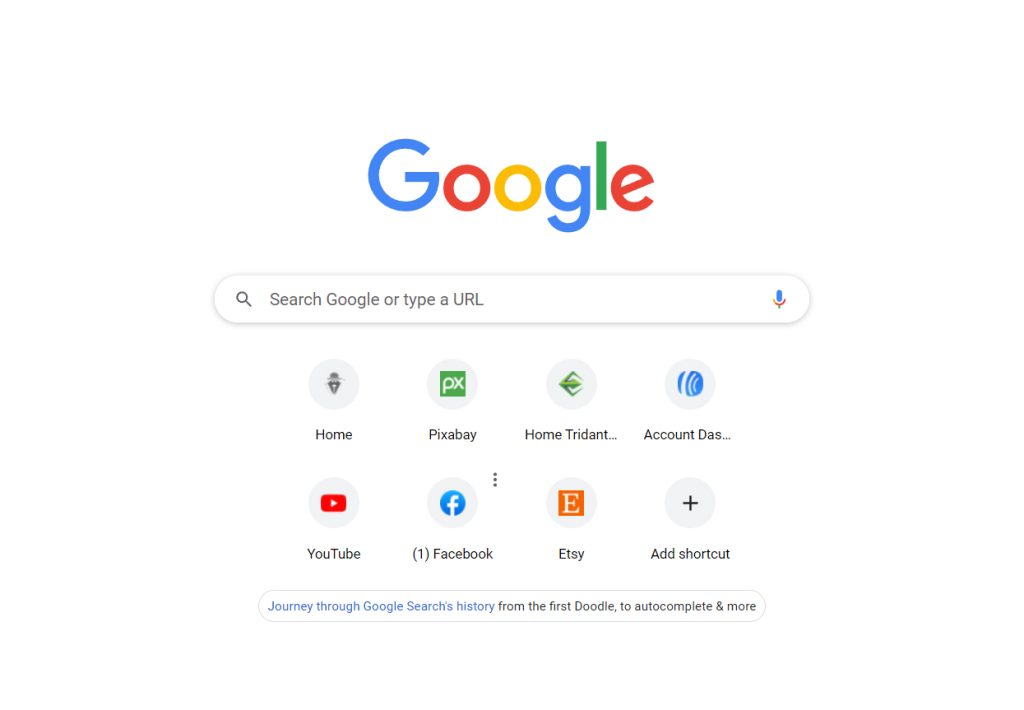 Setup Your Google My Business Profile
The first step to getting your business on top of google search is to setup your business profile. Here's a step-by-step guide to seeing if you show up in google search or not. Google will perform an analysis and let you know what you need to do to improve your performance. See if your site appears on Google Search.
7 Steps To Get Your Business On Top of Google For Free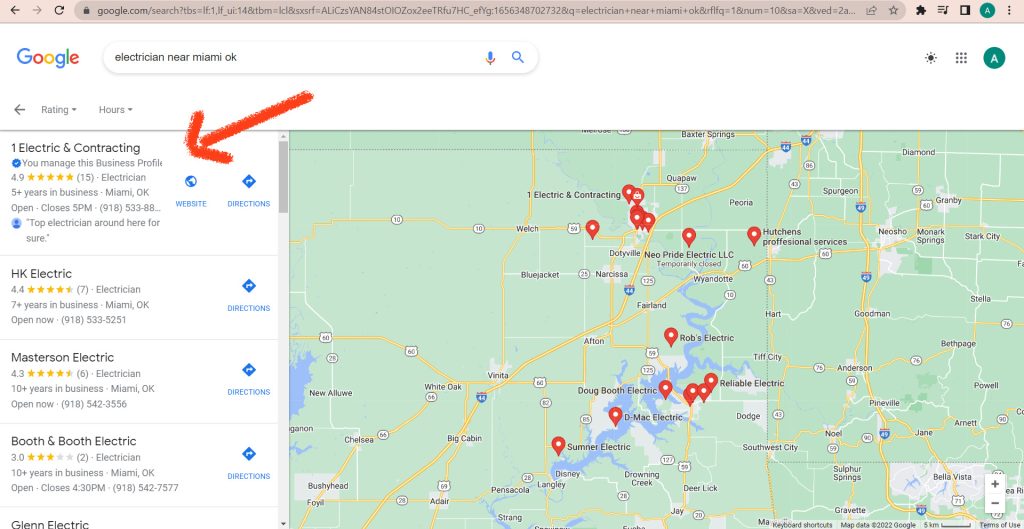 This is an electrician that I helped get to #1 in the local search results. Because of this, his business has taken off and he has calls coming in non-stop.
Step 1: Setup Your Google My Business Profile
Getting your Google My Business Profile setup is the first and most important step to showing up in google search results. 
Filling out all the business information accurately is very important because you will need to verify your business. Google has different methods to verify your business. Here is a video from Google on How To Verify Your Business On Google.
Filling out as much information as you can for your business profile will improve your placement on google search and lead to higher placement.
Google works off relevancy so having relevant information, as much of it as possible, will pull you to the top of google when someone searches for the same relevant topic. For example: if you have tons of information about electric services, when someone searches for electric services you will appear.
Make sure to keep this information up to date as often as possible. Setting special hours for holidays, updating any changes to your hours, policy, or location.
Here are some tips from Google on How to Improve Your Local Ranking On Google.
Step 2: Adding Photos to Your Google Business Profile
Adding photos makes more of a difference than you would think. I have the proof to back it up. Posting photos often that display what your business does, or who you are, will most definitely contribute to you getting to the top of google search results. When people are searching for your niche, they will be more drawn to businesses that have photos. It's just a fact. So offer what people are looking for and post high quality photos often.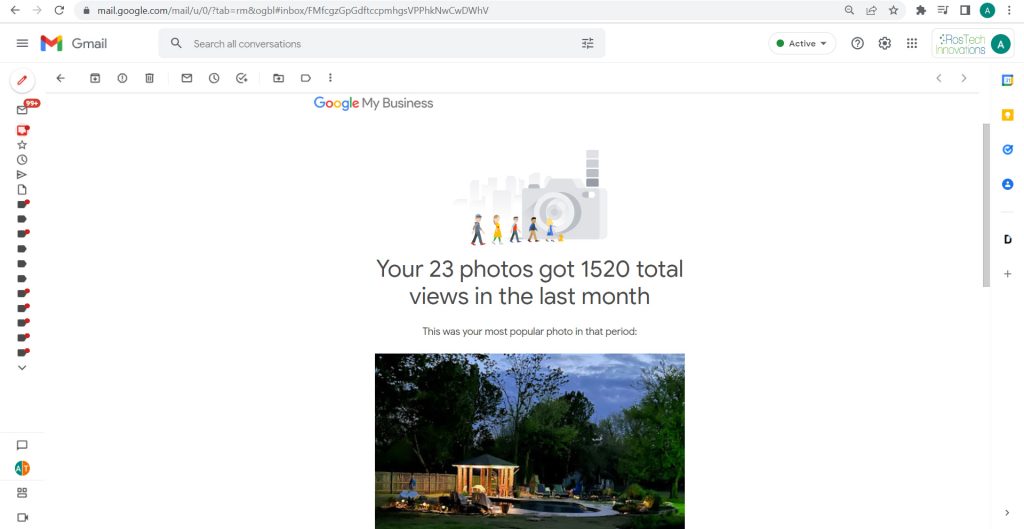 As a key bonus, it's fun watching the constant notifications of how many people are looking at your photos! It really gets your brand awareness started! The more people look at your photos, if your brand is properly displayed in the photos, the more brand recognition you get!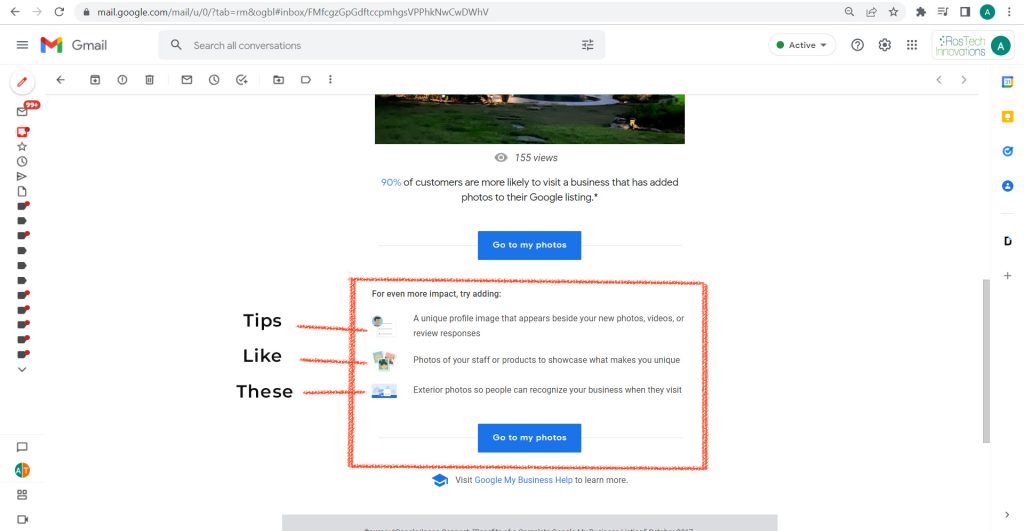 Follow the tips and suggestions google sends you. They are to improve your online appearance and google is the expert.
Step 3: The Top Secret That No Marketer Wants To Share
Use Posts To Reach More Customers
Notice how all the posts appear right under the business profile card? These are how you display your most recent product releases, current promotions, flash sales, and much more. Customers are always looking for deals. Post yours and have them seen by everyone searching online.
No marketer likes to share this top secret because of how powerful and effective it is. 
But I'm going to share it because I love watching small businesses owners get their dream come true.
This step is so easy, yet so powerful and effective. It is the #1 most effective way to get your business on top of google search.
Google uses many factors when determining which results to display for a search. One of the biggest factors it uses is relevancy. If you have enough content that answers the question someone is searching, you will appear as the result.
Finding the keywords and using them all throughout posts is how to achieve this goal. The more content you post, the more your brand will appear in searches and be found by potential customers. It's really that easy. It's just as important to be posting in your Google business profile as it is to post on social media. 
The key difference is using keywords. There are a large number of resources on the internet to do keyword research but I'll throw a few of my favorite ways out to give you a head start.
Semrush has many great tools to use for keyword research. They also give awesome guidance on the best way to perform keyword research. Check out their guide to learn the ultimate way to do SEO keyword research.
There are so many more wonderful tools you can use, I encourage you to look into them and try all of them out. The more keyword research you do, the more you know about your ideal audience. The more you know about your ideal audience, the more you can reach directly out to them.
Get the starter guide from Google Developers below.
Step 4: Add Products & Services To Your Google Business Profile
If you have products, add them into your products section in your google business profile manager.
If you offer services, display your services as if they were a product.
Having all of your products listed is how you get in the product list in search queries.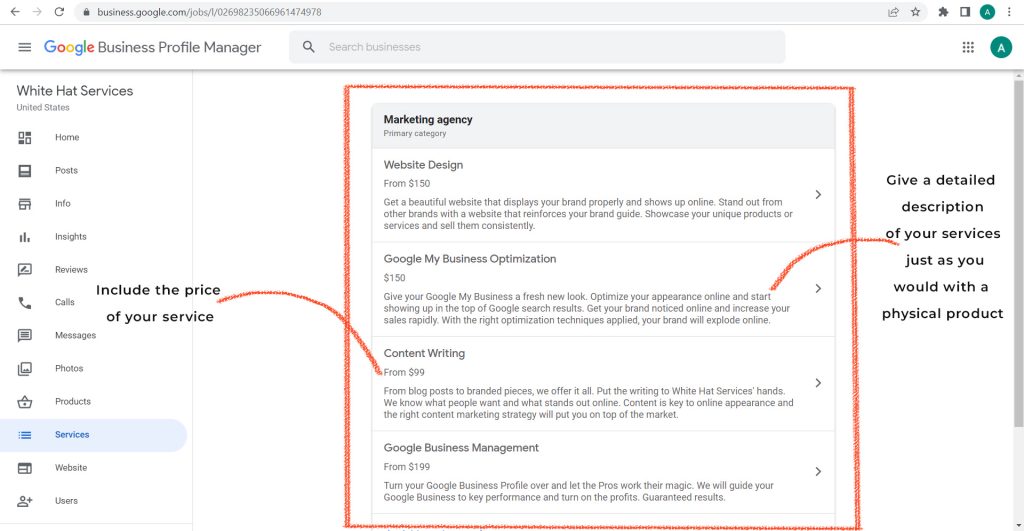 Step 5: Enable Messaging on Business Profile
Google will send you updates on what to do to enhance your performance. Follow the tips they send you. They always give the link to perform whatever task they are recommending you to do.
One of these tips will be a prompt to offer messaging to customers. Set this up and complete it to enable customers to directly message you from google. Check out my quick video below on how to enable messaging to your business. Here's a link from Google on how to reply to messages from your Business Profile.
Step 6: Create Your Google Website
Once you have setup your Google My Business Profile, you still have to create and publish your Google Website. It is important to do this. Even if you have your own website, create your Google Website and publish it.
The more appearances of your brand online, the more your potential customers will find you. Having a Google Website will contribute to bringing you higher on google search results as well.
Step 7: Get Google Reviews
The last step is to take this fresh new appearance of your brand on google, and use it to get good reviews!
Offer enticing offers to get reviews. In your physical store, have attractive display cards that offer something for a review. You can offer a 50% off coupon for leaving a review, or a BOGO coupon. 
Make sure to always post a lot encouraging reviews. Whatever deals you are offering for a review, be sure to make google posts displaying them as well. 
Create the post as an offer type. Add a high quality image, and the link to leave a review for your business. That's it! People can go straight to this when googling your business and looking at the post. 
Respond to your reviews and thank people for leaving a review! 
Get your business to the top of google search by following these 7 steps!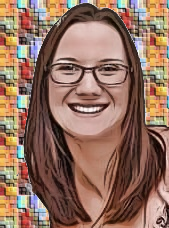 I hope this was helpful for you and you can now optimize your business on Google! If you are still struggling and need some help, I offer a Google My Business Optimization that will place your business right at the top of google search. Schedule a brand analysis with me to go over your brand and get started!
View all my different marketing services and join my VIP list to get weekly tips and guides sent to you for free!